"Once a year, go some place you've never been before." Dalai Lama
FEATURE DESTINATION: Central Asia remains a place where adventure isn't just possible: it's unavoidable. The fabled Silk Road nations that divide Europe and Asia have been central to world history for millennia, but are seldom visited by Western travelers.
Photo credits: Intrepid Travel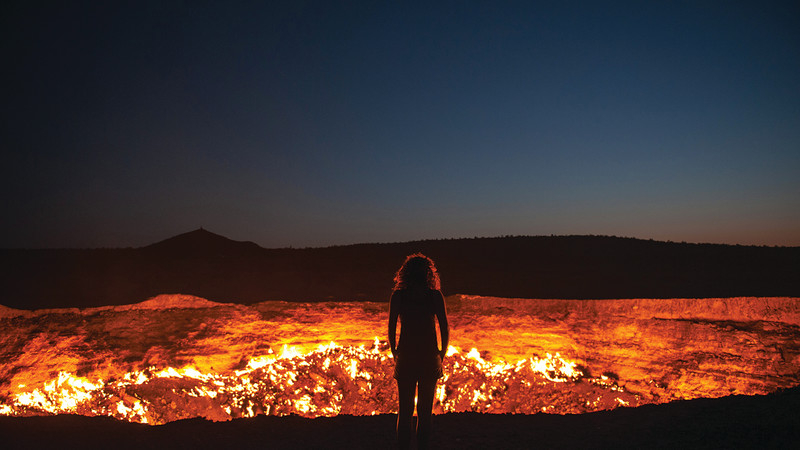 6 REASONS WHY CENTRAL ASIA SHOULD BE ON YOUR TRAVEL RADAR
written by Nathan James Thomas January 4, 2018
https://www.intrepidtravel.com/adventures/central-...
GORGEOUS FOOTAGE: JOURNEY THROUGH TWO OF CENTRAL ASIA'S STUNNING 'STANS'/SHORT FILM SHOWCASE
Published on Dec 10, 2016
With dramatic mountain landscapes, stark and craggy ridges, and rolling open pastures, it's easy to see why an adventurous traveler would be drawn to the breathtaking natural beauty of Tajikistan and Kyrgyzstan. These two countries are part of the "seven Stans" of Central Asia—an area rich with history that traces back to the mighty conquerors and caravan merchants of the Silk Road. In this short, filmmaker Jorgo Kokkinidis shares the stunning footage from his summer adventure in the heart of Asia.
UZBEKISTAN
Published on Mar 1, 2017

With its magical buildings, fascinating landscapes and friendly people, Uzbekistan has a lot to offer. It is a country caught between rich traditions and modernity. Wild equestrian games, fairytale palaces and hospitable people proud of their magnificent culture - all this will be encountered by those traveling through Uzbekistan on the Silk Road. The central Asian country borders Kazakhstan to the north and Afghanistan to the south. The journey begins in Samarkand, one of central Asia's oldest cities. For centuries cities like Samarkand, Bukhara and Khiva provided the necessary infrastructure for the caravans on the Silk Road, allowing merchants to trade their goods and providing accommodation for them and their animals. Many buildings still survive to underline the splendor and wealth that trade once generated. In Samarkand, one of the world's oldest cities, three outstanding Koran schools, known as madrasas, on Registan Square have been listed as a UNESCO World Heritage Site. In the Boysun region in the Hissar Mountains the ancient, and none-too-gentle riding game known as Kopkari is held at Nowruz, the New Year festival. More than a hundred horsemen try to pick up the body of a dead goat from the ground and to escape with this from all the others. In 1380 the Uzbek folk hero Amir Timur (Tamerlane) had the gigantic Ak Sarav, the White Palace, built in Shahrisabz, the town of his birth. It had a thousand rooms adorned with gemstones.

ORIENT SILK ROAD EXPRESS


ARTICLES AND MORE…..
These Six Stories Are as British as it Gets
Published on Apr 14, 2018
While most people are prepping for the royal wedding, we're doing it GBS style. In this reel, we take a very British tour across the U.K. We meet the Queen's perfect proxy, crack the code of London's legendary taxi test and pour ourselves a perfect cuppa tea.
Saving Sarajevo's Literary Legacy from AramcoWorld on Vimeo.
Saving Sarajevo's Literary Legacy
In 1992, war broke out in Bosnia, and the city of Sarajevo was besieged nearly four years. The Serbian Army targeted not only people, but also culture – including the city's top three historic libraries. At the Gazi Husrev-beg Library, founded in 1537, director Mustafa Janić made a plan to preserve the most valuable of its collections.
https://www.nomadicmatt.com/travel-blogs/thirteen-travel-books/
The end of the year is just that time for favorites lists – and I've written about the best travel books many times over! I love talking about travel books. Why? Because part of the tool belt of any traveler is a good book. Long bus, train, or plane rides can get pretty boring and can give you a lot of "dead" time if you haven't mastered the art of the 10-hour blank stare. Additionally, reading travel books helps you learn about the destinations you are visiting. The more you know about a place, the more you can understand a place